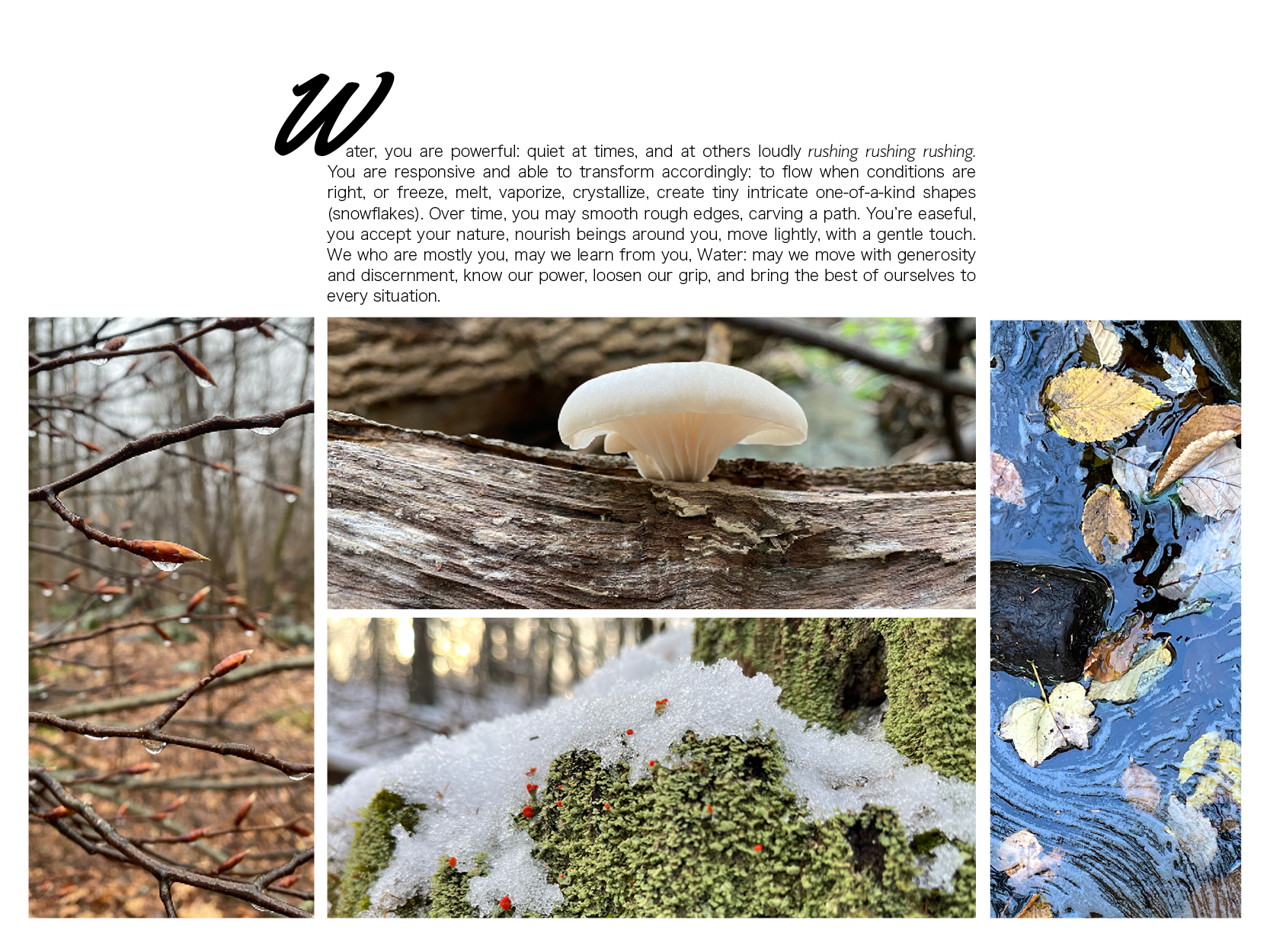 Cecilia Lim
Queens, New York, USA (unceded Lenape territory) — nearest ocean: Northern Atlantic
Indigenous / Native Heritage, Pacific Islander, Adult (31 - 49 years old)
About the art
"Ode to Tubig" is a digital art piece with four color photographs and one prose poem written in English. Each photograph depicts a forest scene with water in one of the forms water can be experienced during Spring, Summer, Fall, and Winter, each of the four seasons that can be experienced in the Northeastern part of what is now known as the United States of America, where the artist was born, raised, and currently lives.

The poem reads: Water, you are powerful: quiet at times, and at others loudly rushing rushing rushing. You are responsive and able to transform accordingly: to flow when conditions are right, or freeze, melt, vaporize, crystallize, create tiny intricate one-of-a-kind shapes (snowflakes). Over time, you may smooth rough edges, carving a path. You're easeful, you accept your nature, nourish beings around you, move lightly, with a gentle touch. We who are mostly you, may we learn from you, Water: may we move with generosity and discernment, know our power, loosen our grip, and bring the best of ourselves to every situation.
About the artist
Cecilia creates work that she hopes will allow us to tap into our inner resilience, strength and power, and (re)connect to the human and non-human diaspora and our best selves.