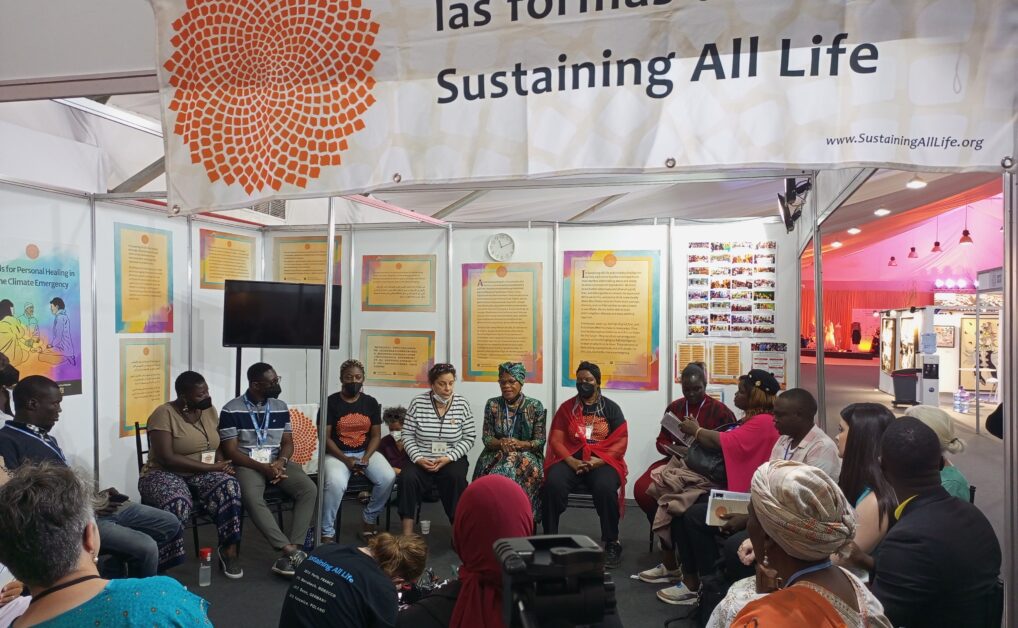 Donations made in USD are Tax-Deductible
Goal of $100,000
15 Delegates
Delegates coming from: Morocco, Egypt, Ghana, Nigeria, Kenya, Mexico, England, Sweden, and U.S.
Languages spoken by delegates: Arabic, Igbo, Urdu, Farsi, Gikuyu, Kiswahili, Spanish, Swedish, French, English
Flights, Meals, Accommodations for 1 Week
COP27 resulted in 600 new contacts
Click here to donate.
You may also donate by sending a check PAYABLE TO THE RE-EVALUATION FOUNDATION to:
Re-evaluation Foundation
19370 Firlands Way North
Shoreline, WA 98133 USA
**********
At COP27 in Egypt, SAL/UER met many Egyptians who were interested in our work. Since then, we have done a number of online introductions to RC and listening circles with that group. In July, we held a day-long in-person workshop and have been holding monthly in-person day long workshops since that time on the fundamentals of RC. These monthly workshops are led by Iman Awadh (an Iraqi RC teacher living in England) and a team of Arabic-speaking Co-Counselors from Morocco and Egypt. The workshops will continue monthly until December, at which point the Egypt RC Community will be established and led locally.
**********
COP28: Dubai, United Arab Emirates, November 30 – December 12, 2023
Fundraising will support Sustaining All Life/United to End Racism to attend Climate Action Week in New York and COP28 in Dubai.
We will present some of these workshops during our time at COP28 (more details to come):
Ending racism
War and climate change
Healing trauma or grief
Forum: Effects of Colonization
Loss and Damage & Fair Share
How to do listening circles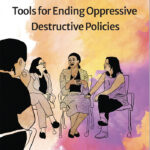 The Sustaining All Life posters used in our booths in the Blue and Green Zones at COP27 are now available for you to use, in exchange for a donation (if you can; the suggested donation is $15-$100 per poster). You can download the posters here in different languages.