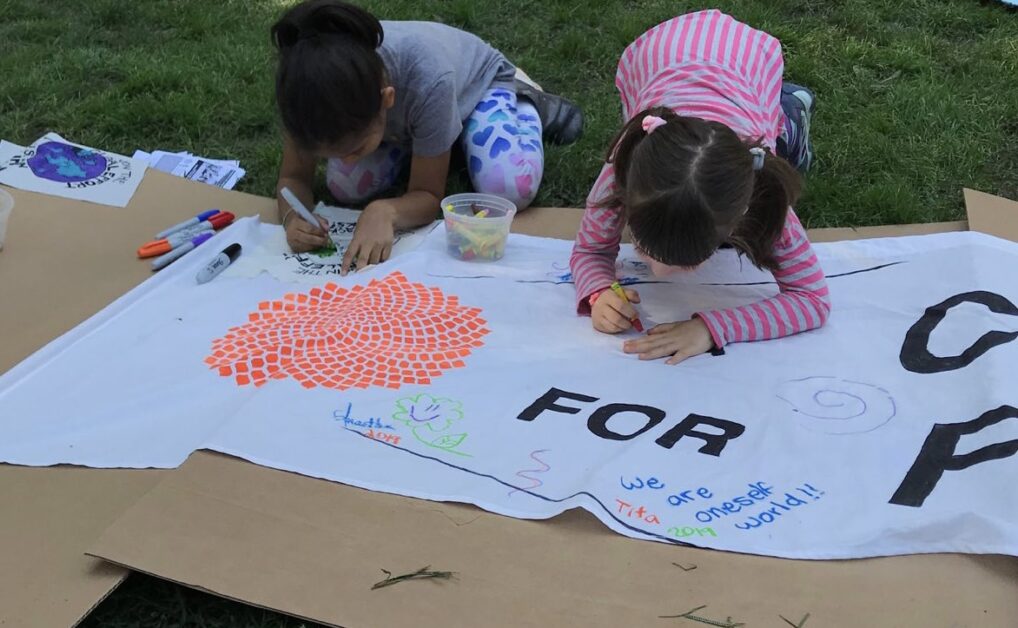 Online Event
Sustaining All Life/United to End Racism is offering a playful and supportive setting where we can have fun together while looking at the topic of climate change. Now is the time to celebrate our wonderful sustaining planet and our connection to it.
We will create a zoom space for young people and parents, teachers and allies, to have fun while we look at climate change and think together about how we will make the world we dream of possible. Parents know our children need clean and healthy air, water, food, and a place to live that is safe from floods, fires, and ever-more extreme weather. Our children deserve a future that is not threatened by climate change.
We will offer a main room and break out rooms for dancing, a musical concert (you can sing along at home), art, story telling, co-operative games and groups for parents to support each other and groups for young people to share their ideas.